Welcome to Relojearte
Antique watches, modern and timeless art.
I have been settled in Washington DC since 2008 after 40 years of sharing this family work with customers all over the world. It all started in Uruguay where my father-in-law created the first of this unique pieces. The gears found in the antique watches insipired him to capture the movement and the exquisite intricacy in automobiles and other machines. I have always admired the aesthetics of muscial intruments and I combined the notion that the time - tempo - in music sets the mood of a piece, to create musical instruments with watch parts. I want my pictures to transmit these ideas as well as allow the viewers to find their own connection.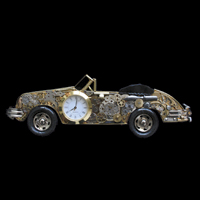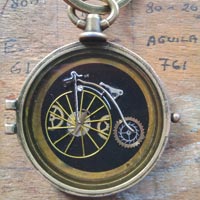 Our pieces are made individually using mostly vintage watch parts. All these pieces are one of a kind so the photos represent the designs I create. If you like to purchase a piece please email me and I can provide more information about the pieces I currently have in stock or visit me at any of my upcoming shows listed below of the home page . Custom work is also available.
Upcoming Art shows & Festivals 2019
The Holiday season just started from me. This year I won't be doing any Art shows, so I'm focus working by commission for Christmas. if you are loking for one-of-a-kind perfect gift don't hesitate to contact me by email ( info@relojearte.com ).